13 Great Weight Loss Friendly Foods
Tomatoes
A Food That Helps To Reduce High Cholesterol
Tomatoes are one of my favorite vegetables. They can be used to spice up many a meal including energy-boosting foods like spaghetti bolognese. The tomato is one of those vegetables that should be consumed on a regular basis and included in your five a day. It contains an antioxidant called Lycopene which can reduce the risk of having a stroke.
This is researched and published in the journal Neurology. More than 1000 middle-aged men completed in the study.
Over a 10 year period, the results showed, those who had the highest levels of Lycopene in their blood had a 55% less chance of having a stroke.
Lycopene was the best antioxidant on the test as others failed to match this figure.
So make sure you eat your tomatoes on a weekly basis if you want to maintain a healthy heart.
What Are The Health Benefits of Tomatoes

In a study published in the British Journal of Nutrition, 21 healthy subjects followed a diet free of tomato products for 3 weeks.
This was followed by a high tomato diet (1-ounce ketchup and 13.5 ounces of tomato juice daily).
At the end of the high tomato diet period, the subjects' total cholesterol levels had dropped an average of 5.9%, with LDL (bad) cholesterol reduced by 12.9%.
Blood samples also showed an increase in lycopene, beta-carotene, and other carotenoids, and a 13% increase in the ability of LDL cholesterol to resist oxidation. (Silaste ML, Alfthan G, et al., Br J Nutr.).
Tomatoes are the major dietary source of the antioxidant lycopene, which has been linked to many health benefits, including reduced risk of heart disease and cancer. They are also a great source of vitamin C, potassium, folate and vitamin K
Are Tomatoes Bad For You
Tomatoes are good for you in many ways. They are a nightshade vegetable and provide high nutrient density. This means they pack a lot of quality nutrients in a very small number of calories. So eating tomatoes either raw or cooked lightly in a frying pan which releases lycopene are both seem as very healthy. Tomatoes are good sources of vitamins A and C. They also contain an antioxidant called lycopene.
Lycopene is a bright red carotene and carotenoid pigment and phytochemical found in tomatoes and other red fruits and vegetables, such as red carrots, watermelons, gac, and papayas.
Garlic
The Health Benefits of Garlic
The power of garlic is famous worldwide for leaving a smell on the breath for others to discover after having consumed it within a meal. So what are the health benefits of garlic?
There are many, but garlic is more than just bad breath. It is a great immune booster that goes a long way to keeping the system alive and active and keeping the bugs at bay.
Garlic contains allicin, which is an active compound that contains antibacterial and anti-fungal components.
They have made studies that show that by consuming garlic throughout the winter months over a 12-week period you have a 60% less chance of catching a cold. As we are all aware, a cold in the winter months is a nightmare and can be very hard to get rid of.
By taking garlic regularly there is many who believe it helps to fight against colds and flu.
I for one rarely suffer from a cold or flu in the winter months, and this year (2019) was no exception, even though the weather was the worst for many years with a long cold winter.
Garlic is best consumed in the vegetable form. However, those who dislike the constant reminder of the smell of garlic and the look on other people's faces would be better off with the other variety.
Garlic comes in a tablet or powder form today, and is also non smelling, so can be consumed without the worry of having garlic breath.
Further research has shown that garlic is also a protector of the cardiovascular system.
0 grams of Protein
0 grams of Fat
2 grams of Carbohydrates
Garlic is very healthy for the body, mind and immune system.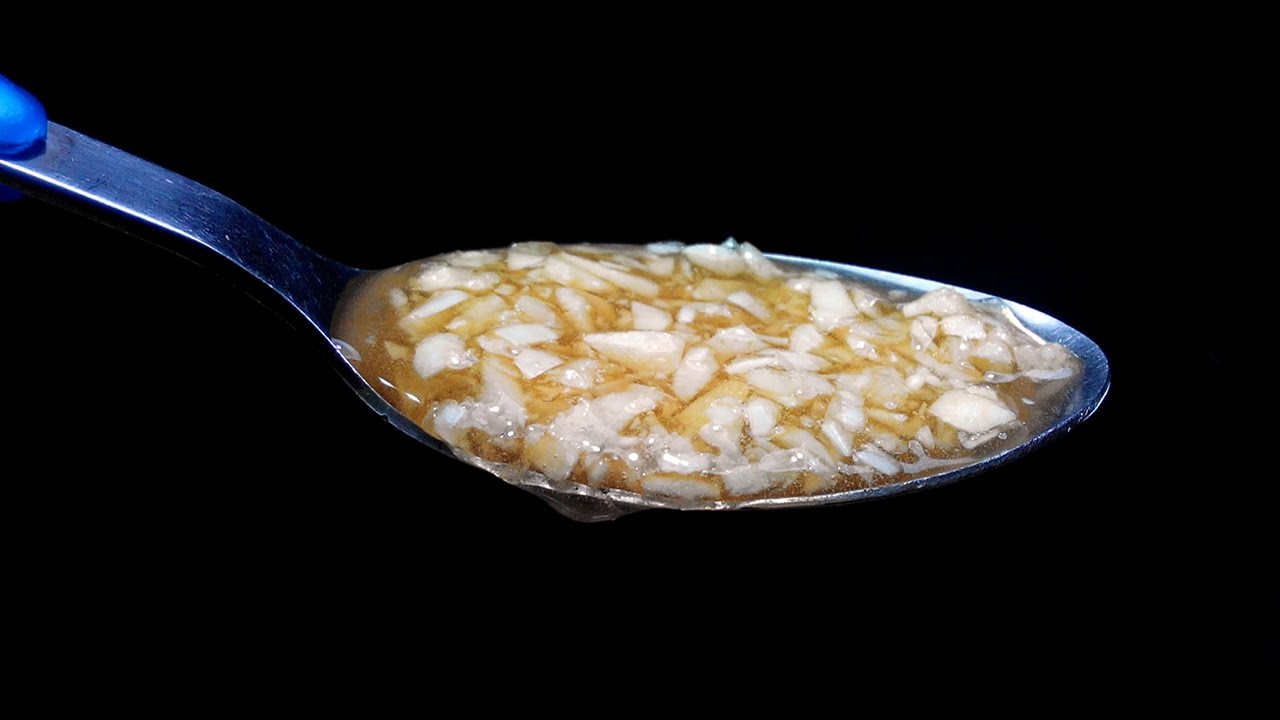 Oat Bran
Benefits of Oat Bran
Oat bran is mainly used as a breakfast cereal that is normally turned into porridge by most who use it. However Oat Bran can be consumed on its own, cold with a small amount of milk to provide excellent benefits and nutrition for the body.
9 Health and Nutrition Benefits of Oat Bran
Packed With Nutrients. Oat bran has a well-balanced nutritional composition. …
High in Antioxidants
May Reduce Heart Disease Risk Factors
May Help Control Blood Sugar Levels
May Support Healthy Bowels
May Provide Relief for Inflammatory Bowel Disease
May Lower Your Risk of Colorectal Cancer
May Aid Weight Loss
Consumed with just a little semi skimmed milk, or with fruit, or nuts, or both it is an excellent way to get the day started. It will provide many nutritional benefits that other breakfast cereals do not. Well worth considering or adding to your breakfast foods.
A 50 gram serving provides
367 mg of Phosphate
Oat bran has an outer layer that is a by product of milling. Oat bran is rich in soluble fibre and boasts several beneficial properties.
Studies have shown that a regular intake of oat bran can
reduce cholesterol
Improve glycemic control
Ease digestive disorders
Boost immunity
Oat Bran can be mixed with Yoghurts, smoothies, muffins and pancakes, and is excellent as a plain old breakfast cereal. Any cereal that provides a reduction on Cholesterol should be added to your weekly breakfast list.
By eating healthy breakfast cereals you will be adding years to your life. Not only do they give you added energy that is sustained throughout the day, they lower your cholesterol, which is a very important factor in day to day life. By eating oat bran cereals or as part of a mixture in cakes or bread you will be eating a healthy and recommended food.
Doctors and nutritionists highly recommend making oatmeal a part of your diet and having it as your healthy morning meal. The secret is simple: good-quality environmentally-friendly oats help you feel and look better on the inside and out.
Video – 10 MILLION Views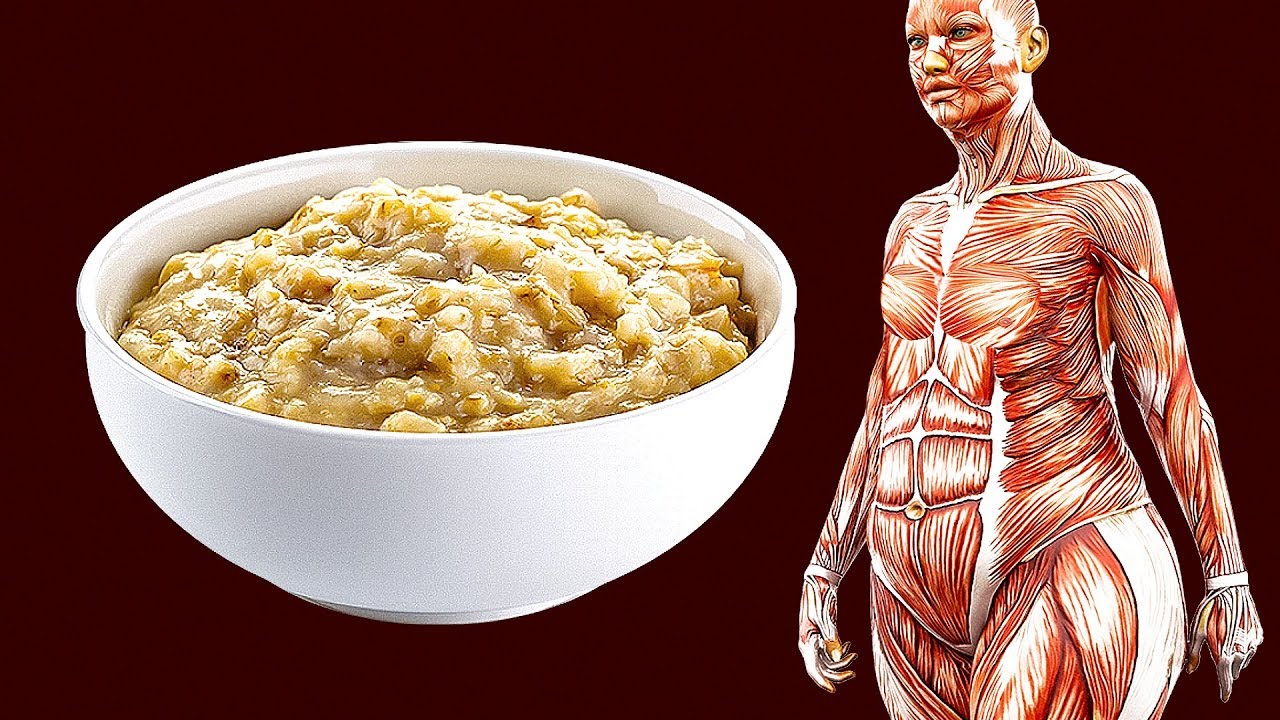 Fruit Juice
The message is out. Fruit Juice is not Healthy
Choosing the right fruit juice is an important fact. Make sure it is fresh fruit juice made from fresh products. Stop guzzling down fruit juice as if it is one of your 5 a day.
Most fruit juices on the market, especially the cheaper cartons are loaded with sugar and will increase your calorie intake without you even knowing it. Sugar is an empty carb that does absolutely nothing for you when not burned immediately.
Fruit Juice Contains Vitamins, Minerals, and Antioxidants
But It Lacks Fiber and Is Loaded With Sugar
Coca Cola: 140 calories and 40 grams of sugar (10 teaspoons)
Apple juice: 165 calories and 39 grams of sugar (9.8 teaspoons)
Extract from Useless Sugar
Far better would be to drink a glass of water instead. It is good for the system, you need water each and every day, and it contains nothing bad.
Research from Bangor University states that fruit juice should not be considered as 1 of your 5 a day. All it actually does is satisfy a sweet tooth, causing more tooth decay and a bigger imput of calories. It also reduces your ability to detect how sweet food is and that sends you in a search for sweeter foods and drinks.
Sweets, Fruit Juices, Sweetened Foods
A can of pop contains about 130 kcal as well as additives and colorings. Again, lots of calories from sugar but no micro-nutrients.
Take a look at Empty calories and what it means
Consider
Sweet Tooth – Children get used to what you give them. Try and avoid Coke and other sugar-loaded drinks
Fruit Juices – Make them natural
Sugar – does absolutely nothing for the body and turns to fat
Calories – keep it safe and simple. Provide the right foods and drinks for a balanced diet
5 a Day – Most important if you want a natural and healthy life
Fresh Orange Juice Nutrition
0% Total Fat 0.3g.
0% Saturated Fat 0g.
0% Cholesterol 0mg.
0% Sodium 5mg.
13% Potassium 443mg.
9% Total Carbohydrates 28g.
3% Dietary Fiber 0.8g.
Sugars 21g.
One 8-oz. glass of orange juice (NOT FRESH) has close to 2.5 times the sugar and just one-third the fiber of a typical piece of fruit. The stats from caloriecounter.com the small juice contains 112 calories, 0.1 g dietary fiber, and 20.8 g sugar, while the fruit has 45 calories, 2.3 g dietary fiber, and 9 g sugar.
>Is it Healthy to Drink Orange Juice?
Drinking orange juice is the most popular way to consume oranges and is often served with breakfast. It can be good for you because it's high in vitamins, minerals, and antioxidants that may be good for your health. One serving of orange juice has all the vitamin C you for a whole day.
There are great products out there that will provide both information and the benefits of natural fruit juice. A good book from Amazon will give you all the information you need to provide proper nutrition to you or your family.
Juicy and sweet and renowned for its concentration of vitamin C, oranges make the perfect snack and add a special tang to many recipes; it is no wonder that they are one of the most popular fruits in the world.
10 Health Benefits of Fresh Oranges – Video – 140,000 Views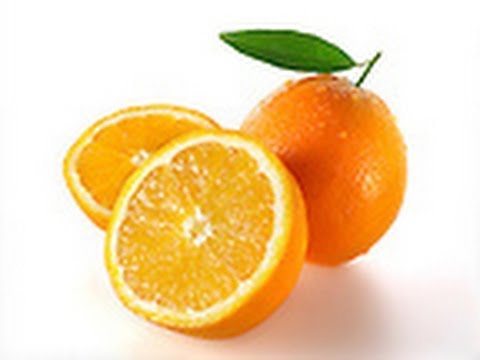 Cereals (Good & Bad)
Take Care With Your Cereals Breakfast is regarded as the most important meal of the day. If you are an early riser which most working class are then your breakfast should be healthy and refreshing to start the day on good form.
It is a well known fact that a solid breakfast is required to kick start the brain. Cereals are a very important part of many peoples start to the day. However. If you are into your fitness, or want to look after your health then it may be best to try to avoid any of the listed cereals.
Choosing the right cereal will ensure a good start to the day. Choosing the wrong cereal will ensure a nibble here, and a nibble there to fill the gap left. Not only that, you will also be putting in the wrong foods, which is a poor start to the day.
By choosing the right foods you will be providing your body with the energy to propel you to work with lasting vigor to get the day off to a flying start.
When looking at cereals we mainly listen to what we here on the TV and then buy what we see are on "offer" at our local supermarket so that we get the best value for money. Unfortunately what we regard as a good choice from commercials or on offer does not always help our daily needs.
Not Unhealthy
The majority of the cereals listed below are feeding our bodies with excess amounts of sugar or salt before we even start the day. Add to this the facts that many people add extra sugar to their cereal to sweeten the taste makes this figure even worse.
For an adult this can be twice as bad as the figures show, as they will normally consume at least 80 grams per serving, compared to a child.
Hard choice this one as there are a few breakfast cereals that hide behind closed doors when it comes to revealing all the facts and figures.
Not Unhealthy
Which Cereals Have the Most Sugar?
Honey Smacks (56%)
Post Golden Crisp (52%) …
Kellogg's Froot Loops Marshmallow (48%) …
Quaker Oats Cap'n Crunch's OOPS! …
Cap'n Crunch, Cocoa Puffs, Count Chocula, Quaker Oats Oh!s (44%) …
Apple Jacks, Smorz (43%) …
Cap'n Crunch's Crunch Berries (42%) …
Corn Pops, Froot Loops, Lucky Charms, Reese's Puffs (41%)
The Worst Offending Cereals
Kellogg's CoCo Pops
Kellogg's Crunchy Nut Corkflakes
Weetabix Minis Chocolate Crisp
Nestlé Cheerios
Kellogg's Special K
Kellogg's Rice Crispies
Kellogg's Cornflakes
Notice a pattern here. Kellogg's are dominating the market for the breakfast cereals that are clogging your arteries or raising your blood pressure. Most of their products are full of sugar and salt, before we put any sugar on them, which is what children do at breakfast time.
All of the below readings are for a small 40 gram serving. This is a child's morning portion and not an adult version.
Kellogs CoCo Pops
Sugar – 14.8 grams
Salt – 0.5 grams
155 calories per serving
Kellogg's Crunchy Nut Cornflakes
Sugar – 13.6 grams
Salt – 0.5 grams
155 calories per serving
Weetabix Minins Chocolate Crisp
Sugar – 11.3 grams
Salt – 0.4 grams
151 calories per serving
Nestlé Cheerios
Sugar – 8.6 grams
Salt – 0.5 grams
147 calories per serving
Kellogg's Special K
Sugar – 6.8 grams per serving
Salt – 0.9 grams per serving
149 calories per serving
Kellogg's Rice Krispies
Sugar – 4.0 grams per serving
Salt – 0.7 grams per serving
152 calories per serving
Kellogg's Corn Flakes
Sugar – 3.2 grams per serving
Salt – 0.7 grams per serving
149 calories per serving
Sugar is an empty calorie that does nothing for the body. It provides no value what so ever. The only time you gain from consuming sugar is when you are in the middle of a sporting activity that is long distance and you need a quick energy boost, hence a can of coke whilst in the middle of a cycle ride. Sugar turns to fat, it does nothing else.
Salt is great for giving you high blood pressure. It keeps cramps away when in the middle of heavy sports program's, or a long walk. Your body provides enough salt from the foods that you eat during the day. Extra salt is not needed, and this hidden salt is not what you need.
All of the above cereals contain more sugar than a slice of chocolate cake. Five of the above also contain more sugar than a jam doughnut. That is before you add the sugar to the cereal yourself.
The most popular cereal in the UK is Kellogs Crunchy Nut. This is one of the worst offenders for damaging your health. Sweet and tasty it may be, but it is also bad for the teeth and certainly bad for the fat cells.
Kellogs Special K is shown on TV as being a cereal that will help to reduce your weight if taken as part of a controlled diet. They do not seem to mention that it also contains a very high amount of salt. Salt is what gives you high blood pressure when taken in excess. So this cereal helps to raise your salt levels without you even adding a drop.
The National Diet and Nutrition survey states that cereals provide less than five percent salt and sugar to an average diet. I would still seriously think twice before I choose one of the above cereals to one of the below.
Healthy Cereals
So what are classed as healthy cereals. Well anything that contains a small amount of SALT or FAT. By consuming cereals low on salt or fat we are starting the day on the right course, and can look forward to a bright healthy day.
This is am amazing achievement for both of these Oat Cereals, and something that will help you to stay healthy and fit when consumed on a regular basis.
Pumpkin Seeds
Not For Every One
A 30 gram serving of Pumpkin Seeds
Provides 320 mg of Phosphate
Pumpkin seeds are rich in tryptophan which is an amino acid that helps to regulate moods and is a potent neurotransmitter. It may also help to ease anxiety.
Use them on top of salads, Yoghurts, soups or on top of a breakfast cereal for a excellent mood booster.
They are also helpful in muscle relaxation, and are also rich in iron.
Full of Valuable Nutrients. Pumpkin seeds are also known as "pepita" — a Mexican Spanish term
High in Antioxidants
Linked to a Reduced Risk of Certain Cancers
Improve Prostate and Bladder Health
Very High in Magnesium
May Improve Heart Health
Can Lower Blood Sugar Levels
High in Fiber
Other Foods rich in Phosphate
Green Tea
The Health Benefits of Green Tea
Tetley green tea is 100% pure green tea with no additives. Per 100ml infusion it offers:
Energy 4kj 1 calorie
Protein 0 grams
Carbohydrate 0.3 grams
Fat 0 grams
So from the facts above this is a quality green tea that has excellent green tea benefits, and will aid in helping to burn fat and promote a healthy living.
By drinking green tea on a daily basis you will promote a better quality of life. The recommended amounts are around 4 to 5 cups of green tea a day. This will help to promote the fight against cancer and will reduce your risks to cancer. This applies to both men and women.
Unfortunately Tetley green tea states none other facts or figures on when or where their green tea comes from. This information is vital in helping to show the quality of the tea. Green tea content varies from country to country and even from the time they pick it.
This makes it vital you consume 5 cups a day from any green tea that states none solid details about when and where it was produced or the amount of polyphenols it contains.
Green Tea is the most studied tea on earth for cancer risks
What are the benefits of green tea?
5 cups per day or more:
56% less chance of oral cancer
54% less chance of prostate cancer
42% less chance of liver cancer
22% less endometrial cancer
As you can see as little as 5 cups a day can make a big difference to the fight against cancer. I have found that a cup of green tea to start the day off tastes far better than a cup of black tea and leaves no strong tastes in the mouth afterwards. This is also great for getting the fat burning cells going to start the day.
What about the Taste
Tetleys tea is famous worldwide, and this is their main product. They know how to make tea. Their green tea is of a good quality and worth buying if you cannot afford to buy a good quality Chinese Tea like Tie Guan Yin Oolong Tea, which is the best I have tasted so far.
Best Green Tea Products
More and more studies show that drinking 2-3 cups a day may contribute to your body's wellbeing. But not all green tea tastes the same.
Bigelow Tea – Probably the Best Green tea on the planet
Bigelow uses only the finest quality tea grown in higher-elevation gardens and hand picked at its peak. Then, we carefully process the tea to bring out it's natural, smooth flavor.
The tea bags are then sealed in flavor-protecting pouches to ensure our green tea's goodness. What more can you ask for, a product that contains antioxidants and tastes great!
This is the best Green Tea that I have tasted so far. It is a full and natural Chinese Tea, but not as cheap as the others. You pay for what you get I suppose.
Health & Wellness Books
Not quite about Green Tea, but Health matters in general.
This book is an Amazon favorite and certainly worth taking a look at.
The China Study: The Most Comprehensive Study of Nutrition Ever Conducted And the Startling Implications for Diet, Weight Loss, And Long-term Health
– A book that is totally recommended by those who have read it…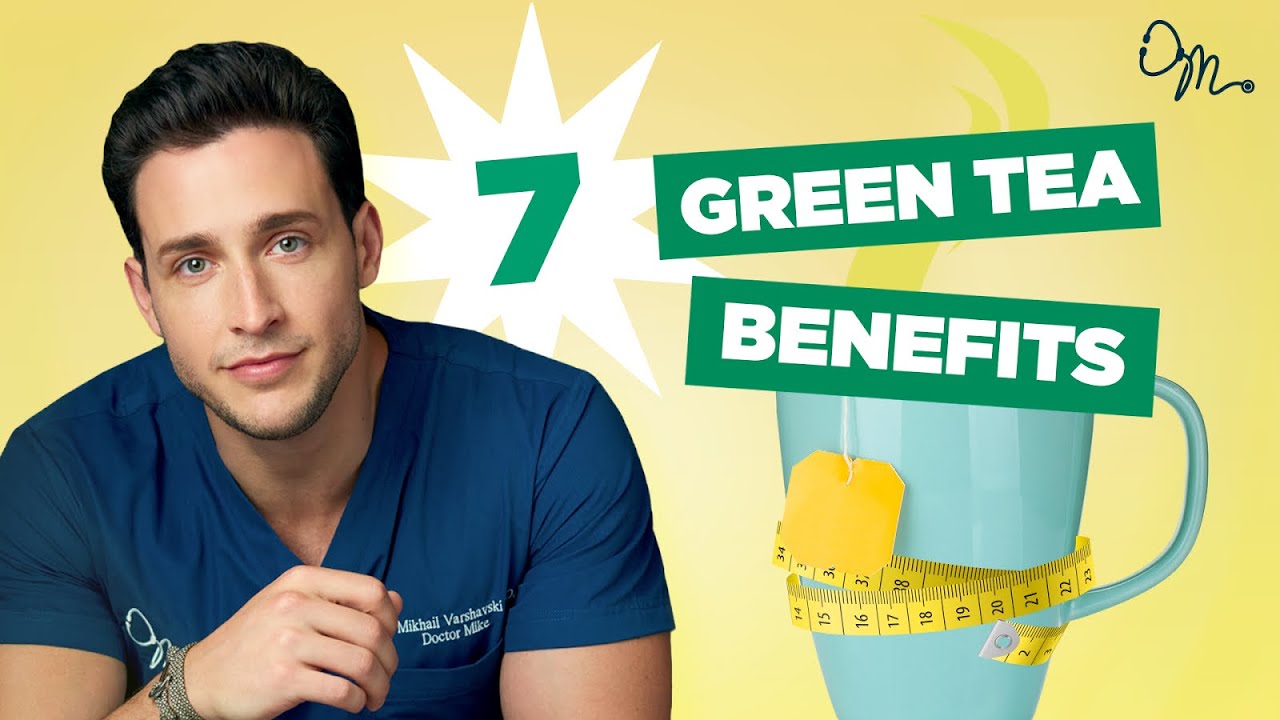 Fruits & Vegetables
Hated by Many Yet So Important
The benefit of eating high-protein foods for breakfast are limitless. They can help you lose weight, can boost your cognitive abilities, and even help you regulate your blood sugar and cholesterol levels!
If you're familiar with what protein does, then you should know there are countless of reasons why making sure you get enough protein throughout the day is important.
The Most Important Meal of the Day
Is breakfast really the most important meal of the day? ( Not for me) This article from Psychology Today sums up the most recent findings of the value of breakfast. They extracted these two facts from this survey, which had included varied questions about lifestyle, diet, diseases, etc.
Eating a large breakfast made it less likely for you to be overweight or obese.
Not skipping breakfast made it more likely for you to maintain a healthy weight.
Why is it important that you get a good amount of high protein fruits and vegetables for breakfast?
Appetite Suppression
If you're looking to lose weight or want to maintain the physique you have, then it's important that you eat foods heavy in protein in the morning. This will help you stave off hunger pangs and cravings throughout the day.
Protein-filled fruits and vegetables can help you suppress your appetite by filling you up with complex sugars that help push away cravings. It so happens that the earlier you take it, the better, as these types of fruits and vegetables also have a tendency of digesting slowly.
The slow digestion process and the lessening of cravings will keep your body sleek and slim by keeping you away from all the bad foods.
Amino Acids for the Brain
In order for your brain to stay at peak form, you're going to have to provide it with a good source of protein. This is true not just for your muscles, but your brain as well!
According to this study by Beltz et al during 1994, the amino acids found in protein are vital in producing neurotransmitters and neuromodulators. That means, that taking protein-filled fruits and veggies in the morning will help boost your mental capabilities throughout the day.
Regulating Blood Sugar and Cholesterol Levels
There is evidence to prove, that eating a poorly balanced breakfast or skipping it entirely, has led to higher levels of blood sugar and cholesterol.
Adding high protein fruits and vegetables to your diet can help you fix the nutrient balances of your morning meal. This, in turn, will help you normalize your blood sugar and cholesterol levels.
Lean Muscle Mass Production
The most talked about benefit achieved from a high protein diet in the morning, is its ability to help you gain lean muscle mass. Filling up with the right amino acids will help push the protein synthesis in your body.
This protein is then used for helping repair and rebuild your muscles. Which is perfect if you're the type to enjoy working out.
REFERENCES:
Kahleova, H, et al. "Meal Frequency and Timing Are Associated with Changes in Body Mass Index in Adventist Health Study 2." Advances in Pediatrics., U.S. National Library of Medicine, Sept. 2017
Institute of Medicine (US) Committee on Military Nutrition Research. "Amino Acid and Protein Requirements: Cognitive Performance, Stress, and Brain Function." The Role of Protein and Amino Acids in Sustaining and Enhancing Performance., U.S. National Library of Medicine, 1 Jan. 1999
Top 10 Foods High In Protein – VIDEO – 10 MILLION VIEWS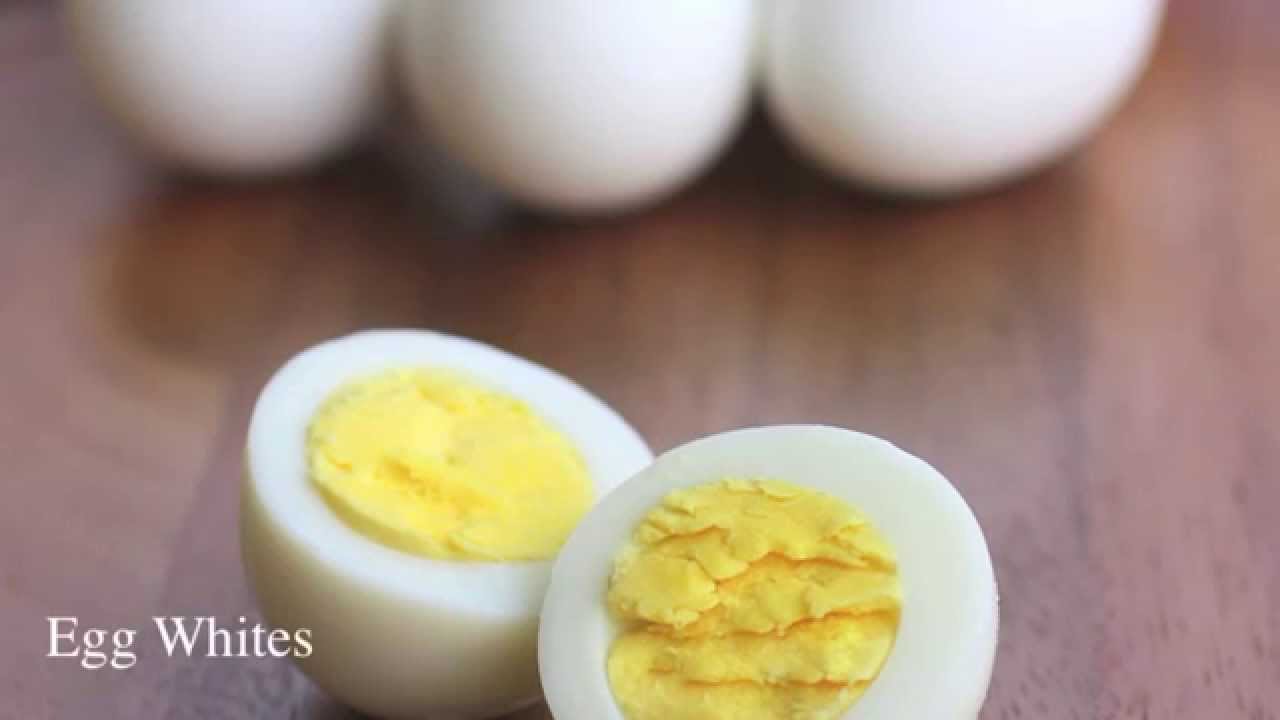 Replacing the Meat
Protein rich foods for vegetarians
Whether you're turning over to a new vegetarian lifestyle, or just looking for ways to supplement your sources of protein, vegetables are a good place to start. To stay at peak health, you need to consume a certain amount of protein everyday. Fortunately, there are tons of protein rich foods for vegetarians.
This is a big hurdle for a lot of up-and-coming vegetarians. Based on an article by Healthline, the average amount of protein that a sedentary man needs is 56 grams per day. The average is different for women, which comes up to about 46 grams per day.
Now, according to the Harvard Health Medical School , the planning needn't be so strict . However, it is still recommended that you get your amino acids from a variety of protein sources. As such, let's go through two protein rich foods for vegetarians that are packed with the stuff that your body needs to function at peak health.
Grains – Quinoa
The first one we'll be going through, is Quinoa! This source of protein is so rich, that NASA themselves are planning to grow it in space. A single cup of cooked quinoa packs about 8 grams of protein.
Not only that, but it includes all the essential amino acids that the body needs for growing and repairing muscle. You can use it as a substitute for rice, add it to soup, eat it as cereal for breakfast, and so much more!
Legumes – Green Peas
Next up, is something from the legume family. Legumes, as described by healthy eating , are naturally packed with amino acids, and Green Peas are no different. It's a source that you can add to tons of different recipes and (like Quinoa) it comes with about 8 grams of protein per cup.
Another type of legume you might be interested in, are Chickpeas. These hold a larger value of protein per cup than Green Peas – at 14.6 grams per. However, the two offer the same versatility for recipes.
Beans – Kidney Beans & Soybeans
We're speaking a little broadly here, but beans are just a good source of protein. Our favorite types of beans are kidney beans, these can round up to about 13 grams of protein per cup of beans. Add them into your recipes or buy pre-packaged kidney beans, it doesn't matter! Just sneak it into the occasional meal.
The last source we're introducing, is one that is recommended by FitDay as one of the most popular meat alternatives! Tofu packs a ton of protein per cup, approximately 40 grams per! Now, if you weren't already aware, Tofu or Tempeh, are made entirely out of soybeans.
Also, don't worry if wary about using tofu in your recipes, it's definitely more exotic than some of us are used to. However, it can be perfectly delicious when cooked right! In fact, they can even turn it into a dessert!
RESOURCES:
VIDEO – 10 MILLION VIEWS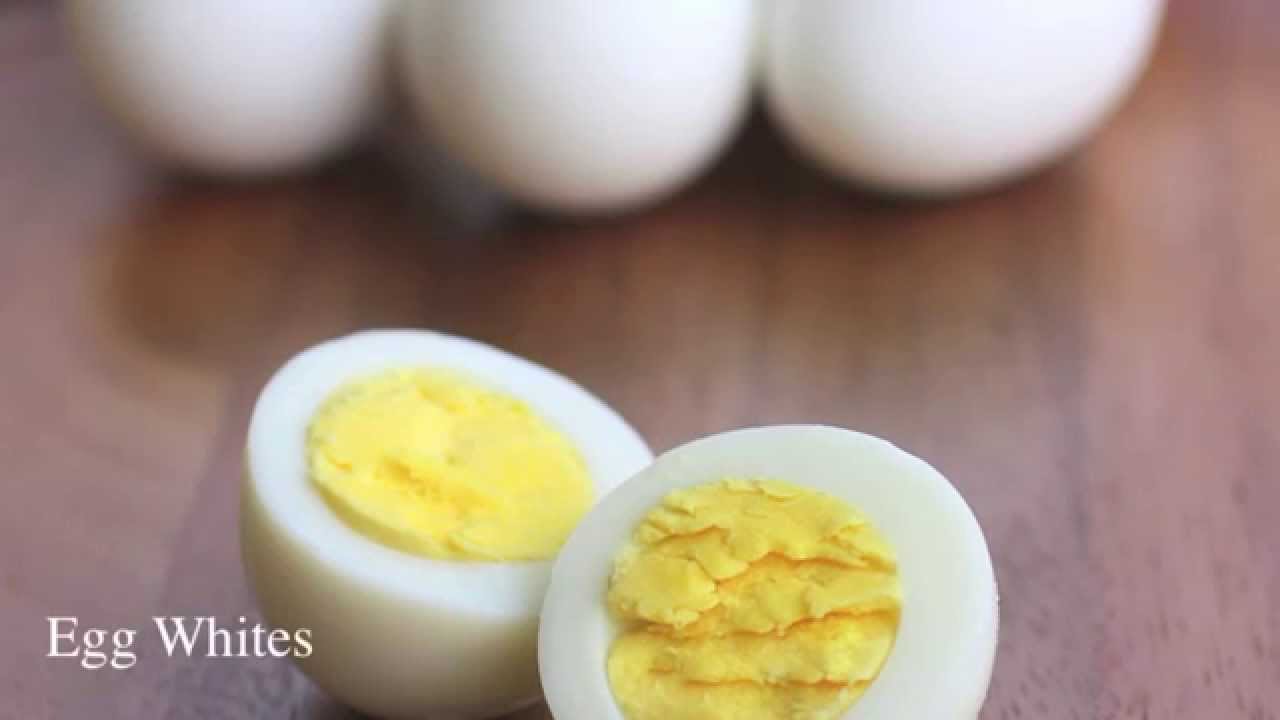 Avocado
A Great Fruit To Help With Weight Loss
Avocados are a special fruit due to their look and taste and because of the great health benefits that they provide. Not everyone likes the feel of the texture or the taste straight out of the shell of avocado. But they are one of the best fruits that you can eat for all-around general goodness and health and are on the list of Super Fruits.
They are relatively high in monosaturated fats (the healthy fats) and calories (138 calories and 14.1 grams of fat in half a medium-sized avocado). But they're also one of the best foods you can eat, packed with nutrients and heart-healthy compounds.
The creamy rich avocado is considered one of the world's healthiest fruits due to the nutrient contents that include potassium, dietary fiber, vitamin K, vitamin C and B6, folic acid, copper, and many other healthy calories.
Avocados Provide a Sexual Boost
Want a sexual boost of energy. Energy and a healthy libido are crucial for great sex, and avocados can give you both. They're loaded with minerals, monounsaturated fats (the good kind that protects the heart and lowers cholesterol), and vitamin B6—all of which help keep your energy and sex drive up
Vegetarians are at the top of the list when it comes to avocados. They are a great substitute for meat and go with almost all salad dishes to make enjoyable and tasty salads. It is used as the base for the Mexican dip known as guacamole, as well as a filling for several kinds of sushi, including California rolls.
It is excellent eaten on its own with a hint of balsamic vinegar and pepper. It also goes well with a chicken salad, mixing well with chicken breast, to provide plenty of health-boosting nutrients.
In the UK and most of Europe, we are unfortunately unable to grow the avocado plant as our winter temperature drops to low. If you are fortunate to live in a country or a part of Europe where the temperature does not drop below 5 degrees, you could quite easily grow your own avocado trees.
Avocados are also considered as one of the healthiest foods on the planet because they contain in excess of 25 essential nutrients, including vitamins A, B, C, E, and K, copper, iron, phosphorus, magnesium, and potassium. In fact, you would need to eat two or three bananas a day (not recommended as they can block you up badly) to obtain the potassium content of one avocado.
Avocados also contain fiber or fiber, protein and beneficial phytochemicals such as beta-sitosterol, glutathione, and lutein, which help protect against various disease and illness.
The human body contains 13 essential vitamins: 4 are FAT soluble and the other 9 are WATER soluble. The body is not capable of storing water-soluble vitamins, so must get them from the foods that you consume. The better quality the foods you eat, the better chance they contain these vitamins.
Vitamins Found in Avocados
vitamin A – fat soluble
vitamin C – water soluble
vitamin D – fat soluble
vitamin E – fat soluble
vitamin K – fat soluble
and of the 8 B vitamins (all water soluble) it contains the following
thiamine
riboflavin
niacin
pantothenic acid
biotin
That is a lot of essential vitamins packed into such a small piece of fruit. It is no wonder that it is classed as one of the superfoods.
Avocados contain essential health vitamins
Vitamin B6 .086 mg 4% DV per serving
A water-soluble vitamin which dissolves in water. That means you need a continuous supply of these essential and life-saving vitamins in your diet. Vitamin B6 helps the immune system produce antibodies. Antibodies are needed to fight many diseases.
Vitamin B6 helps maintain normal nerve function and form red blood cells. The body uses it to help break down proteins. The more protein you eat, the more vitamin B6 you need. Protein is essential for building healthy muscle tissue.
Maintain a healthy heart – vitamin B6 and folic acid help regulate homocysteine levels. High level of homocysteine is associated with an increased risk of heart disease. Besides that, avocado also contains vitamin E, Glutathione and monounsaturated fat which help in maintaining a healthy heart.
Vitamin B6 may help in reducing morning sickness or nausea that is associated with pregnancy. This might be due to its mild diuretic effect.
It is also found in other foods in both free and bound forms. Good sources are found in meats, whole grain products, vegetables, nuts, and bananas.
Cooking, storage, and processing will reduce the amount of vitamin B6 in some foods by more than 50%, depending on the form of vitamin present in the food. Plant foods lose the least during processing, as they contain mostly pyridoxine, which is far more stable than the pyridoxal or pyridoxamine found in animal foods.
Vitamin B12
Also called cobalamin, is another water-soluble vitamin which means that the body cannot store it. It plays a major role in the functions of the brain and nervous system, and for the formation of blood. It is normally involved in the metabolism of every cell of the human body and is one of the eight B vitamins.
Vitamin E .590 mg 4% Daily Vitamins per serving
A fat-soluble vitamin that acts as an antioxidant that protects the body tissue from damage caused by unstable substances called free radicals. Free radicals can harm cells, tissues, and organs. They are believed to play a role in certain conditions associated with aging.
Vitamin E is important in the formation of red blood cells and helps the body use vitamin K. At lower levels, vitamin E may help protect the heart and also play a role in healthy skin and prevention of hair loss. It is a powerhouse of vitamin E which protects our skin from free radicals.
Avocados naturally also contain around 25 essential nutrients
Potassium 152 mg 4% Daily Vitamins per serving
In the body, potassium is classified as an electrolyte. Potassium is a very important mineral to the human body. It has various roles in metabolism and body functions. It is essential for the proper function of all cells, tissues, and organs. It assists in the regulation of the acid-base balance. It assists in protein synthesis from amino acids and in carbohydrate metabolism. It is necessary for the building of muscle and for normal body growth.
Adequate intake of potassium can help guard against circulatory diseases, like high blood pressure, heart disease, or stroke.
Avocado contains 30% more potassium than a banana.
Folic Acid 27 mcg 6% Daily Vitamins per serving also known as folate and Vitamin B9
One cup of avocado has about 23% of the Daily Value of folate, a nutrient important for a heart health that helps in the promotion of healthy cell and tissue development. This is especially important during periods of rapid cell division and growth such as infancy and pregnancy.
Folate is also essential for the metabolism of homocysteine and helps maintain normal levels of this amino acid. Great for pregnant women since the high folate content in them helps in the development of the brain and other tissues of the baby. It is also essential to numerous bodily functions.
The human body needs folate to synthesize, methylate and repair DNA as well as to act as a cofactor in certain biological reactions. Children and adults both require folic acid to produce healthy red blood cells. A high folate intake is also associated with a lower risk of heart attacks and heart disease.
Does your family have a history of heart problems, or do you have risk factors (such as being overweight or smoking) for heart disease?
Vitamin C 2.6 mg 4% Daily Vitamins per serving
A water-soluble vitamin that is necessary for normal growth and development. Vitamin C is an excellent antioxidant. Antioxidants are nutrients that block some of the damage caused by free radicals, which are by-products that result when our bodies transform food into energy.
Vitamin C is required for the growth and repair of tissues in all parts of your body. It is necessary to form collagen, an important protein used to make skin, scar tissue, tendons, ligaments, and blood vessels.
Vitamin K 6.3 mg 8% Daily Vitamins per serving
Vitamin K is a fat-soluble vitamin that plays an important role in blood clotting. It is known as the clotting vitamin because without it blood would not clot. Some studies indicate that it helps in maintaining strong bones in the elderly.
Magnesium 9.0 mg 2% Daily Vitamins per serving
An essential mineral for human nutrition. It also helps with several important functions including the contraction and relaxation of muscles, function of certain enzymes in the body, in the production of protein and the production and transport of energy.
Helps to lower blood cholesterol levels if used in place of saturated fats. Avocado also lowers the triglycerides in the blood making this a great food for diabetic patients.
Foods containing monounsaturated fats reduce low-density lipoprotein (LDL) cholesterol, while possibly increasing high-density lipoprotein (HDL) cholesterol. However, their true ability to raise HDL is still in debate.
Antioxidants
Lutein is an important antioxidant helps your eyes to stay healthy and also promotes the health of your skin. Being rich in antioxidants, avocado is helpful in preventing aging symptoms.
Phytonutrients
Are an anti Inflammatory – Avocados have numerous phytonutrients which not only prevent prostate cancer but also repair the damaged cells.
Phytonutrient found in avocados, such as polyphenols and flavonoids have been found to have anti-inflammatory properties, thereby reducing the risk of inflammatory and degenerative disorders.
Oleic Acid
The oleic acid in this fruit is effective in preventing breast cancer. Many studies have shown that avocado can inhibit the growth of cancerous cells without damaging the healthy cells.
It is also a monounsaturated fat that may help lower cholesterol. Half of an avocado contains 3.4 grams of fiber, which includes both soluble and insoluble, both of which your body needs to keep the digestive system running smoothly.
Plus, soluble fiber slows the breakdown of carbohydrates in your body, helping you feel full for longer. Healthier unsaturated fats containing oleic acid have been shown to produce a greater feeling of satiety than less-healthy saturated fats and trans fats found in processed foods.
Avocados can help lower your cholesterol – As well as increasing feelings of fullness, the oleic acid in avocados can help reduce cholesterol levels. In one study, individuals eating an avocado-rich diet had a significant decrease in total cholesterol levels, including a decrease in LDL cholesterol.
Their levels of HDL cholesterol (the healthy type) increased by 11 percent. High cholesterol is one of the main risk factors for heart disease. The cholesterol-lowering properties of avocado, along with its folate content, help keep your heart healthy.
beta-Sitosterol
Avocados are rich in beta-Sitosterol which has been shown to be effective in lowering blood cholesterol levels.
According to a study, patients with mild hypercholesterolemia who included avocados in their diet for 7 days had a 17 percent decrease in total blood cholesterol levels, a 22 percent decrease in both LDL (bad cholesterol) and triglyceride levels, and an 11 percent increase in HDL (good cholesterol) levels.
NOTE – beta-Sitosterol is an unknown quantity and it may be advisable to avoid when in pregnancy and breastfeeding. Consult your doctor before consuming too much of any food that is rich in this nutrient.
Alpha and beta-Carotene Carotenoid Lutein 81 mcg
Lutein keeps the eyes safe from oxidative stress, macular degeneration, and cataracts. A carotenoid (a natural pigment) that may be associated with a lower risk of eye diseases.
It provides nutritional support to your eyes and skin and has been linked to promoting healthy eyes by reducing the risk of macular degeneration, the leading cause of blindness in adults 65 years of age and older.
A few slices of avocado in salad, or mixing some chopped avocado into salsa will not only add a rich, creamy flavor but will greatly increase your body's ability to absorb the health-promoting carotenoids that vegetables provide.
A study suggests that, when participants ate salad included avocados, they absorbed five times the amount of carotenoids (a group of nutrients that includes beta-carotene and lycopene) than those who do not include avocados.
But avocados aren't just a rich source of carotenoids by themselves—they also help you get more of these nutrients from other foods.
So – What Are The Benefits in a Nutshell of the Avocado
Fights Against Prostate Cancer
Will help to Inhibit the growth of prostate cancer
Fights Against Oral Cancer
Research has shown that certain compounds in avocados are able to seek out pre-cancerous and cancerous oral cancer cells and destroy them without harming healthy cells.
Fights Against Breast Cancer
Like olive oil, the avocado is high in oleic acid, which has been shown to prevent breast cancer in numerous studies.
Eye Health
We all know that carrots help with our eyesight. Avocados have more of the carotenoid lutein than any other commonly consumed fruit. Lutein protects against macular degeneration and cataracts, two disabling age-related eye diseases.
Helps to Lower Cholesterol
Avocados are high in beta-sitosterol, a compound that has been shown to lower cholesterol levels. In one study, 45 volunteers experienced an average drop in cholesterol of 17% after eating avocados for only one week.
Improves Heart Health
One cup of avocado has 23% of the recommended daily value of folate. Studies show that people who eat diets rich in folate have a much lower incidence of heart disease than those who don't. The vitamin E, monounsaturated fats, and glutathione in avocado are also great for your heart.
Fights Stroke Prevention
The high levels of folate in avocado are also protective against strokes. People who eat diets rich in folate have a much lower risk of stroke than those who don't.
Glutathione – Avocados are an excellent source of glutathione, which is proven to cause skin whitening. Glutathione is an important antioxidant that researchers say helps in slowing the aging process, cancer, and heart disease and may help to make bones and teeth stronger.
It may also boost the immune system and encourage a healthy nervous system which goes towards maintaining a healthy heart.
Avocados can help stabilize blood sugar as they are rich, creamy, and packed with beneficial monounsaturated fat, avocado slows the digestion and helps keep blood sugar from spiking after a meal. A diet high in good fats may even help reverse insulin resistance, which translates to steadier blood sugar long-term.
Try putting mashed avocado on sandwiches instead of mayonnaise or on bread instead of butter. To stop the avocado from turning brown, sprinkle the skin with lemon juice.
Avocados can protect your unborn baby and your heart. One small avocado provides almost a quarter of your recommended daily intake of folate, a vitamin which cuts the risk of birth defects. See the note above regarding beta-Sitosterol.
Avocado is very effective in the prevention of bad breath. It is a natural remedy as it removes intestinal putrefaction or decomposition which is among the usual causes of bad breath. It also cleanses the tongue and this very unpleasant condition.
Reduce the risk of strokes
The high levels of folate in avocados also protect against stroke. A study has shown individuals who ate a diet rich in folate had a lower risk of stroke than those who do not.
Skin Care – Avocado is Very Good For Your Skin
Avocado oil is added in many cosmetics because of its ability to nourish the skin and make your skin glow. It also aids in treating psoriasis, a skin disease that causes skin redness and irritation.
Weight Gain
The avocado has 200 calories for 100 grams. Typically, fruits have approximately 60-80 calories for 100 grams. Due to the high amounts of calories, avocado is the best diet for people who want to gain weight. Avocado is a healthy source of calories, unlike many other calorie-dense foods that may contain excess saturated fats and sugar.
The nutrients and enzymes in avocado help to sooth the condition of inflamed mucous lining in the stomach and small intestines.
Avocado is one of the most recommended fruits as well as a food for muscle repair and medicine for cholesterol-related heart diseases. They have a good amount of protein, which is easily broken down and absorbed.
Avocado poisoning has been a source of controversy and confusion among animal breeders. Some breeders have voiced an opinion that avocado fruit may be toxic, while other breeders have fed avocados to their animals with no abnormal incidences at all.
They say that toxic chemical is found in leaves, bark, pits, and skin of the avocado tree. Although some people claim that avocado fruit can cause skin allergy, it is just the same as banana, walnut, and kiwi allergy.
Anyway, if you are a delicate person, just don't eat avocado. Once again, one avocado a day may save your life from cardiomyopathy and heart failure
In studies, patients with high cholesterol levels who ate avocados showed clear health improvements. After a week on a diet containing avocado, patients had a significant decrease in cholesterol contents.
It helps morning sickness!
The University of Maryland conducted research into the effect of 1g of ginger on morning sickness and found it to be more effective than a placebo at relieving symptoms.
http://www.umm.edu/altmed/articles/ginger-000246.htm
It is a great anti-inflammatory!
The University of Miami concluded that ginger is an effective anti-inflammatory, and even suggested that ginger extract could one day be used instead of synthetic anti-inflammatory medication!
http://www.arthritistoday.org/nutrition-and-weight-loss/healthy-eating/good-food/ginger-benefits.php
It fights ovarian cancer!
Studies at the University of Michigan showed that ginger was as effective at destroying cancerous cells as standard platinum-based chemotherapy drugs.
http://chiefherb.com/proven-health-benefits-of-ginger/
It slows bowel cancer!
The University of Minnesota carried out studies that showed the growth of colorectal cancerous cells being slowed by treatment with ginger.
http://www.whfoods.com/genpage.php?tname=foodspice&dbid=72
Avocados are also known as alligator pear and are from the tree family Lauraceae which includes camphor, cinnamon, and bay laurel. These fruits are thought to be originated in Mexico and Central America.
However, today, avocados are being planted and harvested in many different countries including Indonesia, Philippines, Thailand, Vietnam, USA, Sri Lanka, Brazil, India, China, Japan, Peru, Uruguay, Argentina, Bolivia, Chile, Ethiopia, Spain, Palestine, South Africa, Australia, New Zealand, Malaysia, and Hawaii. The name "avocado" is derived from Aztech or Nahuatl word 'ahuacatl', meaning 'testicle' due to the fruit resemblance to a testicle.
In countries such as Indonesia, Philippines, Vietnam, and Brazil, avocados are frequently used for milkshake's and occasionally added to ice cream and other desserts. The dessert drink is made with milk, sugar and crushed ice. Chocolate syrup is sometimes added.
Other Health Benefiting Foods:
Apples – An apple a day will keep the doctor away.
Barley and Oats – Provide lots of antioxidants and nutrients in the fight against the disease.
Ginger – Ginger's most well-known medicinal use is as a digestive aid, to relieve nausea, diarrhea, and stomach ache as well as morning and travel sickness. Some of the great benefits are listed below.
Good luck and the best of health for 2019..
VIDEO – 3.3 MILLION VIEWS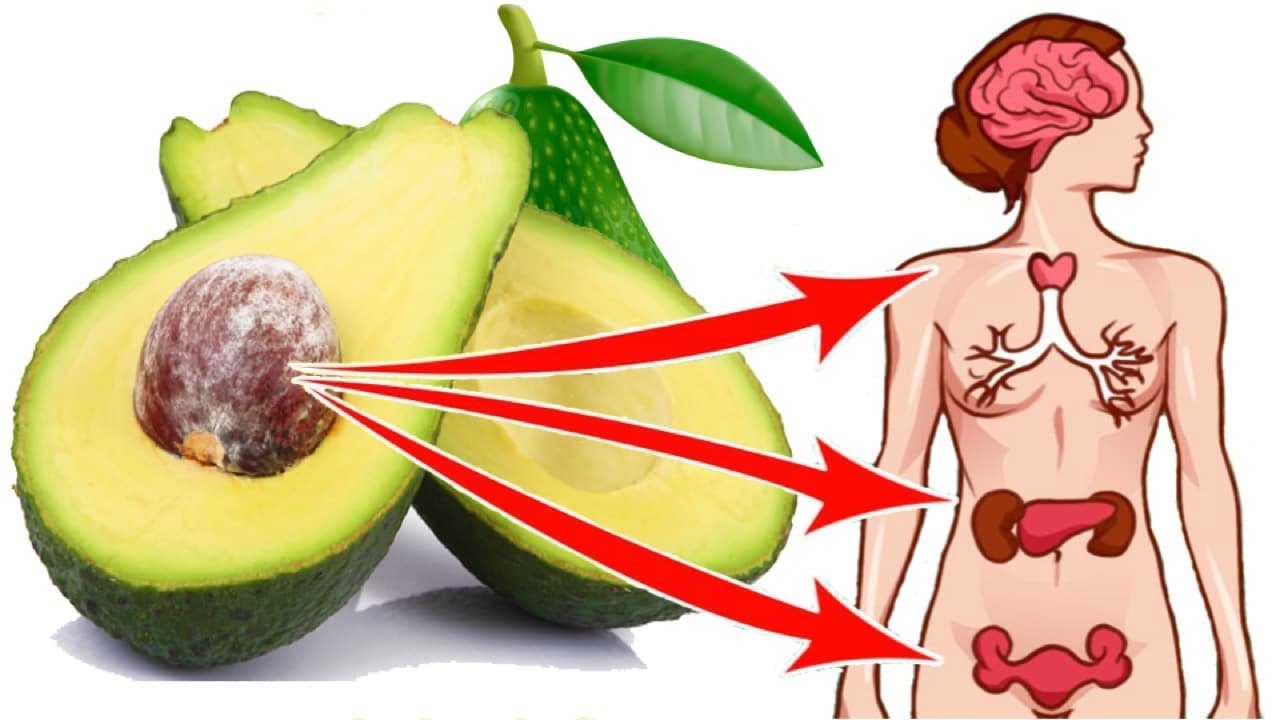 The Avocado is one of the top Superfoods and very beneficial for your skin
Digestive Biscuits
McVities Digestives are my favourite biscuit out of all the biscuits out there. Unfortunately they are high on the yellow foods list because of their ingredients.
Digestives Nutritional Information
71 Calories
1.1 gram of Protein
9.3 grams of Carbohydrates of which
2.5 grams ofSugar
3.1 grams of Fat of which
0.3 grams of Saturated Fat
0.5 grams of Fibre
0.1 gram of Sodium
What is in Just 5 Digestive Biscuits
355 Calories
5.5 grams of Protein
46.5 grams of Carbohydrates of which
12.5 grams of Sugar
15.5 grams of Fat (over 20% of the daily recommended amount)
1.5 grams of Saturated Fat
2.5 grams of Fibre
0.5 grams of Sodium
Are they Healthy or Unhealthy
From a health point of view Digestives are not the best biscuit to consume on a regular basis. They contain a large amount of fat, the good point here is that they contain a very small amount of saturated fat.
Calorie wise they contain a large amount of calories for a small number of biscuits. The rest of the ingredients are in line with other biscuits. I would tend to consume no more than 2 or 3 a day and around twice or three times a week until the packet is empty.
I would then avoid buying another packet for at least 3 or 4 weeks, so that you are not drowning yourself in large amounts of fat and calories, there for putting excess strain on the heart and on your blood pressure.
Adult Daily Guidelines
Calories – 2200 calories
Protein – 45 grams
Carbohydrates – 230 grams of which
Sugars – 90 grams
Fat – 70 grams of which
Saturated Fats – 20 grams
Fibre – 24 grams
Sodium – 2.4 grams or 6 grams of salt equivalent
Digestive Ingredients
Wheat Flour (54%), Vegetable Oil, Wholemeal Wheat Flour (16%), Sugar, Partially Inverted Sugar Syrup, Raising Agents, Sodium Bicarbonate, Tartaric Acid, Malic Acid, Amonium Bicarbonate, Salt, Dried Skimmed Milk.
How McVitie's Chocolate Digestive Biscuits Are Made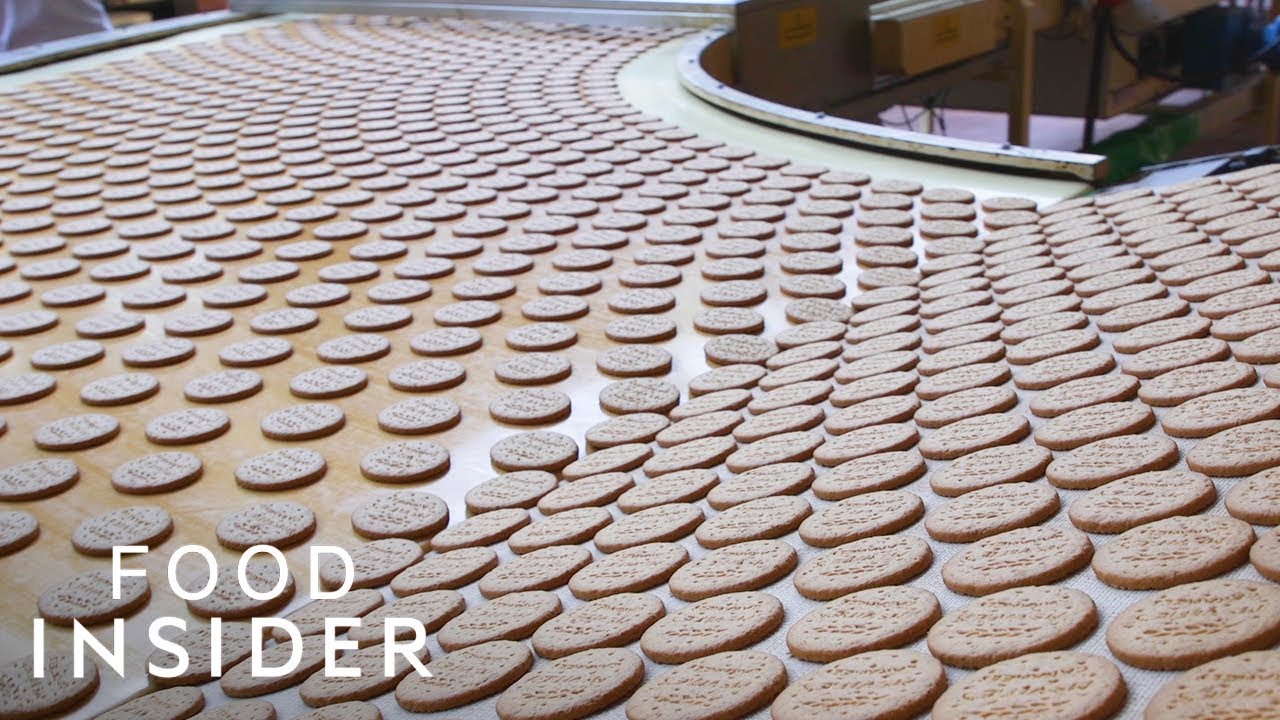 Phosphorus Foods
Health Benefits of Phosphorus
Bone Growth. Phosphorus is an important mineral present in the bones, and bones require a good amount to maintain optimum function and health
Healthy Digestion
Helps Eliminate Toxins
Reduce Fatigue and Weakness
Prevent Arthritis and Osteoporosis
Healthy Brain Function
Protein Metabolism
Cell Repairing Mechanism
Phosphorus is essential in the metabolism of carbohydrates and is required for muscle contraction (via production of ATP). It is widely distributed in our cell membranes. They also require it for the mineralization of teeth and bones.
Phosphorus has a buffering capacity and because of this, it has shown potential as an ergogenic aid. They carried a short-term study out in 2009 which showed that short-term phosphorus loading increased VO2 max and power output in mountain bikers.
Phosphorus helps to: build strong bones and teeth and filter out waste in your kidneys.
Note of Caution
Excessive phosphate intake is not liked by the body clock. It can lead to abnormal calcium regulations and bone loss.
Some offenders are
Fizzy drinks like coke
It is best to stick to whole foods and avoid any high dose supplementation.
Phosphorus Helps Eliminate Toxins. Reduce Fatigue and Weakness. Prevent Arthritis and Osteoporosis.
Phosphorus Rich Foods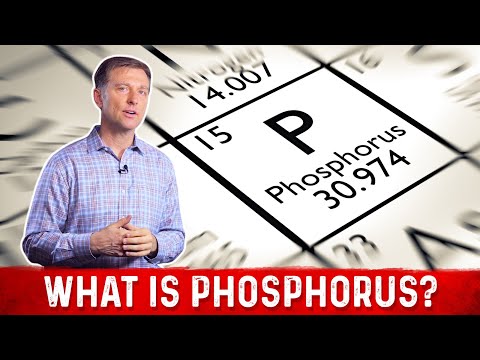 .
Green Tea is the most studied tea on earth for cancer risks
What are the benefits of green tea?
5 cups per day or more:
56% less oral cancer
54% less prostate cancer
42% less liver cancer
22% less endometrial cancer
5 cups a day can make a big difference to the fight against cancer. I have found that a cup of green tea to start the day off tastes far better than a cup of black tea and leaves no strong tastes in the mouth afterwards. This is also great for getting the fat burning cells going to start the day.
Best Green Tea Products
More and more studies show that drinking 2-3 cups a day may contribute to your body's wellbeing. But not all green tea tastes the same.
Bigelow uses only the finest quality tea grown in higher-elevation gardens and hand picked at its peak. Then, we carefully process the tea to bring out it's natural, smooth flavor.
The tea bags are then sealed in flavor-protecting pouches to ensure our green tea's goodness. What more can you ask for, a product that contains antioxidants and tastes great!
This is the best Green Tea that I have tasted so far. It is a full and natural Chinese Tea, but not as cheap as the others. You pay for what you get I suppose.
Health & Wellness Books
Not quite about Green Tea, but Health matters in general.
This book is an Amazon Best Seller and certainly worth taking a look at.
The China Study: The Most Comprehensive Study of Nutrition Ever Conducted And the Startling Implications for Diet, Weight Loss, And Long-term Health
– Over 1400 5 Star Reviews. A book that is totally recommended by those who have read it…